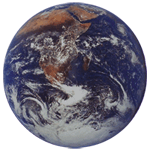 This simple project is reminding people that as humans, we are the Guardians of our BLUE-GREEN PLANET and that we are now becoming aware of our own innate Healing Powers.
By tuning into the Source via earth energies, love, natural cycles and a sacred diet of food, water and music, this awesome power will return to your own HEART and HANDS.
Use your power for the HIGHER Good of All- NOW.